Ms Excel Advanced Course Sharjah -Classroom & Online Training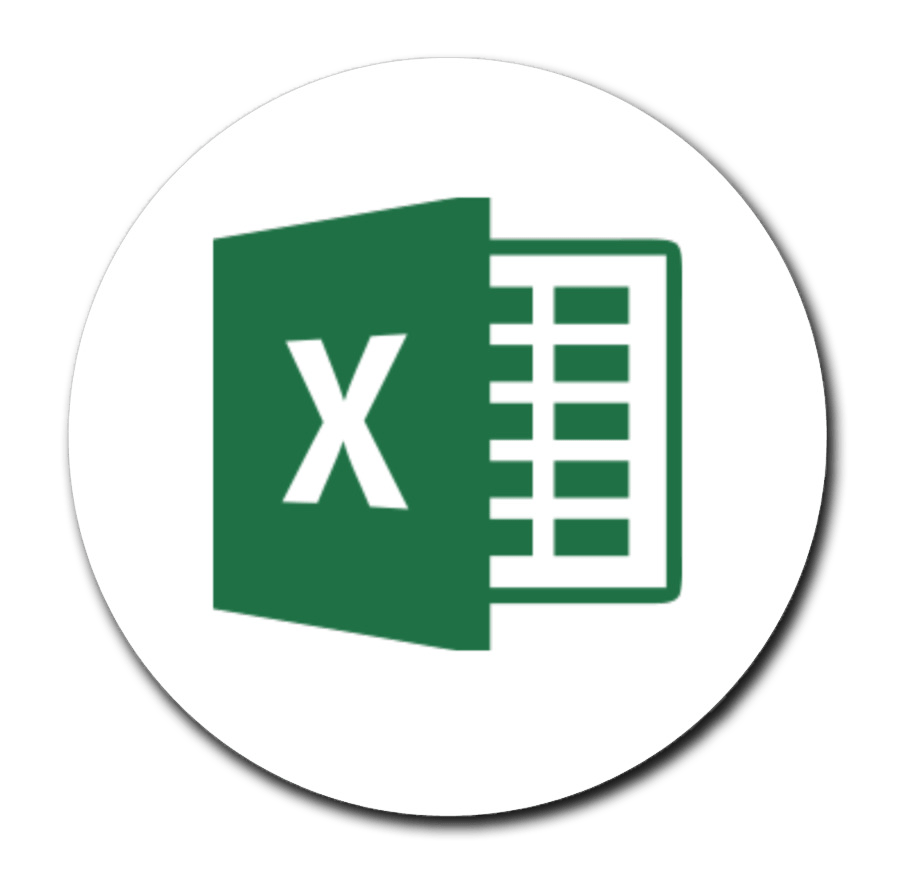 Looking forward to take your excel skills to the next level? The Microsoft Excel advanced course will provide you with the knowledge and skills to upgrade your existing skills in  Excel to an expert level!
Upgrade your data entry skills to the next level with the practical Ms Excel advanced Course in Sharjah
The Ms Office Course Curriculum includes the essentials of all 3 main office applications along with focus on its real time usage at work.
Document formatting and layout design
Sheets organization and management
Data visualization and chart creation
Presentation design and delivery skills
Ms Excel Advanced Course - Overview
Working knowledge of excel is essential for most office-based professionals today, but becoming an expert and advanced user of excel can really help you organize and manage your office tasks much faster and easier, therefore leading you to open doors to a wide range of promotions and leadership opportunities.
The Advanced Excel course at Rolla Academy will train students to use advanced functions of excel to improve productivity and enhance spreadsheets with templates, charts, graphics, formulae and other excel tips that can sharpen their operational work. They will apply visual elements and advanced formulas to worksheets to display data in various formats. They will also learn to automate common tasks, apply advanced analysis features to more complex data sets, collaborate worksheets with others, and upgrade excel's functionality to simplify and streamline their day-to-day work. The Microsoft excel advanced course at Rolla Academy provides real-time practicals based on the above-mentioned concepts so that the students are able to find a solution to work more effectively and productively with their data organization and visualization in spreadsheets after course completion.
This course is highly recommended for every professional from entry to senior-level managers in any industry, high school and college students, be it from the engineering field or the management field who seek part-time or full-time job opportunities,
Ms Excel Advanced Course - Student Reviews

Bilal Ahmad
21. November, 2021.
It is an excellent place to improve every type of Training in computer and languages. I got 7 bands in General IELTS . Thanks to Sir Saeed Ahmad's efforts . My result for IELTS was in summer . I feel a great a pleasure to express my respect to institute and trainer Sir Saeed Ahmad.
shasna k
10. November, 2021.
Thank you Rolla academy to make me an expert in autocad software.All your sessions was easy to learn and understand.
Sonia Bohr
10. November, 2021.
Hi My name is Sonia I am from Gujrat India. This is the best Institute for IELTS. Some one suggested me and it was close to my apartment in Ajman. I got admission in the year of October 2019 for General IELTS . I wanted to acquire 7 Bands or 6.5 bands for New Zealand as I wanted to settle there with my family.I completed my modules and here Saeed Ahmad Sir guided me a lot. After some months there started CORONA and I had to wait for many months even after completing the course in the Institute. The Institute was closed and I felt I might forget the practice but Sir Saeed already told a way to continue practice at home in 'Lockdown Time' .I am happy that I got 7.5 Bands.I am in New Zealand now. I feel a pleasure to express my views about the Institute and its staff.
Raj Kumar
9. November, 2021.
My name is Raj Kumar. Right now I am in Canada. Rolla Institute is the best place for IELTS. I got admission in this institute June 2021. I wanted to get 7.5 Bands in Academic IELTS. It seemed very difficult for me to ever achieve as I thought my previous result of University exam was always low in English. But I am really thankful to Sir Saeed Ahmad that he taught me with full attention and with proper understanding of teaching strategy that I got my 7.5 bands in Academic IELTS . Now I have got admission in a Canadian University.THANK
Mansoor Khan
25. October, 2021.
I searched on internet in Sharja. I found this institute I made a visit to this institute for Computer and English Language Training. I am greatly satisfied with institute. Here Saeed Sir teaches us English. He is very cooperative with us.I like the institute.
saba hashmi
25. October, 2021.
I'm saba hashmi, I completed here MS office course.they have nice and flexible study hours and very competent instructors. Mr Nisar and Mr Ali are such a professional and nice instructors.
Sooraj k nair
22. October, 2021.
The classes were good and the teacher Mr nisar has indept knowledge about the subjects and his teaching abilities are exquisite. I completed Ms Office under his guidance at rolla Institute.
محمد الحالمي
21. October, 2021.
A wonderful institute that taught me a lot of programs. Thank you to all the staff working on it Many thanks to the professor for teaching me the computer, and many thanks to the professor, Mr. Ahmed, who taught me English, and I became fluent and professional in English, even a computer
Md Parves
20. October, 2021.
I went to Rolla Academy to learn English by searching on Google, from where I was able to learn very good English.I have improved a lot in speaking, writing, listening and reading English. Thanks to Rolla Academy.. Special Thanks to my teacher,, He teaches me in a very good way.. " SAEED SIR " thank you so much... 🤗🤗♥
Frequently Asked Questions
Live online Instructor Led Training